Amsterdam
Let the love, murder and conspiracy begin.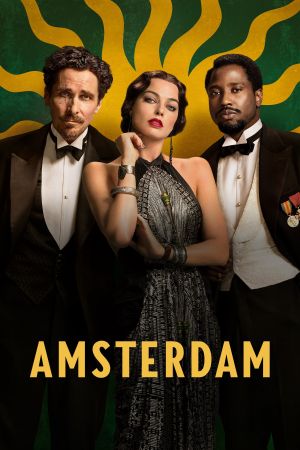 In the 1930s, three friends—a doctor, a nurse, and an attorney—witness a murder, become suspects themselves and uncover one of the most outrageous plots in North American history.
Genre:
Crime, Comedy, History, Mystery, Thriller
Writer:
David O. Russell, Michael Schaefer, Anthony Katagas
Directors:
David O. Russell, David O. Russell
Leads:
Christian Bale, Margot Robbie, John David Washington, Robert De Niro, Anya Taylor-Joy, Rami Malek, Chris Rock, Zoe Saldana
Music:
Length:
134 minutes
Year:
2022
Country:
United States of America
Language:
English, Français, Deutsch
These pages copyright Union Films, 2001-2022. All views expressed in these pages are those of Union Films, and are not necessarily those of the University Of Southampton, or the Students' Union. All logos and trademarks are property of their respective organisations.
| Privacy Policy | Terms and Conditions. Movie images provided by themoviedb.org