Belfast
No matter how far you go, you never forget where you came from.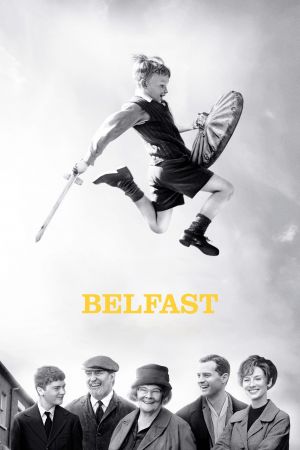 Buddy is a young boy on the cusp of adolescence, whose life is filled with familial love, childhood hijinks, and a blossoming romance. Yet, with his beloved hometown caught up in increasing turmoil, his family faces a momentous choice: hope the conflict will pass or leave everything they know behind for a new life.
Genre:
Writer:
Kenneth Branagh, James Mather, James O'Donnell
Directors:
Kenneth Branagh, Kenneth Branagh
Leads:
Jude Hill, Caitriona Balfe, Judi Dench, Jamie Dornan, Ciarán Hinds, Lara McDonnell, Gerard Horan, Turlough Convery
Music:
Length:
98 minutes
Year:
2021
Country:
United Kingdom
Language:
English
These pages copyright Union Films, 2001-2023. All views expressed in these pages are those of Union Films, and are not necessarily those of the University Of Southampton, or the Students' Union. All logos and trademarks are property of their respective organisations.
| Privacy Policy | Terms and Conditions. Movie images provided by themoviedb.org