Bros
A romantic comedy that gives you all the feels.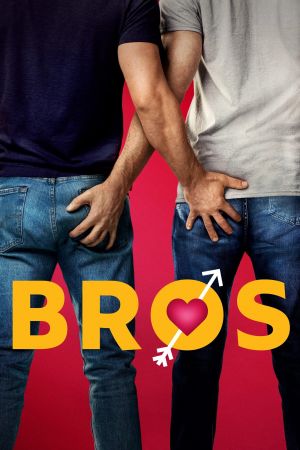 Two men with commitment problems attempt a relationship.
Genre:
Writer:
Nicholas Stoller, Brandon Trost, Billy Eichner
Directors:
Nicholas Stoller, Nicholas Stoller
Leads:
Billy Eichner, Luke Macfarlane, Guy Branum, Miss Lawrence, Ts Madison, Dot-Marie Jones, Jim Rash, Eve Lindley
Music:
Length:
115 minutes
Year:
2022
Country:
United States of America
Language:
Deutsch, English
These pages copyright Union Films, 2001-2022. All views expressed in these pages are those of Union Films, and are not necessarily those of the University Of Southampton, or the Students' Union. All logos and trademarks are property of their respective organisations.
| Privacy Policy | Terms and Conditions. Movie images provided by themoviedb.org