Downsizing
We are meant for something bigger.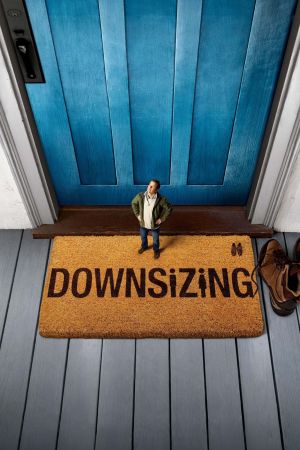 A kindly occupational therapist undergoes a new procedure to be shrunken to four inches tall so that he and his wife can help save the planet and afford a nice lifestyle at the same time.
Genre:
Science Fiction, Drama, Comedy
Directors:
Alexander Payne, Alexander Payne
Leads:
Matt Damon, Christoph Waltz, Hong Chau, Kristen Wiig, Rolf Lassgård, Udo Kier, Ingjerd Egeberg, Jason Sudeikis
Length:
135 minutes
Year:
2017
Country:
United States of America
Language:
Norsk, English, Español, Ti?ng Vi?t, Íslenska
These pages copyright Union Films, 2001-2022. All views expressed in these pages are those of Union Films, and are not necessarily those of the University Of Southampton, or the Students' Union. All logos and trademarks are property of their respective organisations.
| Privacy Policy | Terms and Conditions. Movie images provided by themoviedb.org