Moulin Rouge
No Laws. No Limits. One Rule. Never Fall In Love.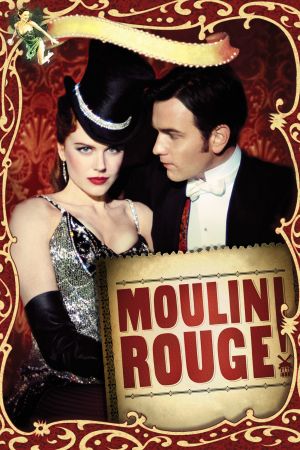 An English poet Christian comes to Paris to seek his fortune in the revolution of the French underworld. He discovers the Moulin Rouge, a night club where the rich and poor men alike come for some entertainment, but things take a wicked turn for Christian as he starts a deadly love affair with the star courtesan of the club, Satine. Her affections are also coveted by the club's patron: the Duke. A dangerous love triangle ensues as Satine and Christian attempt to fight all odds to stay together.
Rotten Tomatoes Score:
88%
These pages copyright Union Films, 2001-2023. All views expressed in these pages are those of Union Films, and are not necessarily those of the University Of Southampton, or the Students' Union. All logos and trademarks are property of their respective organisations.
| Privacy Policy | Terms and Conditions. Movie images provided by themoviedb.org