The Girl with the Dragon Tattoo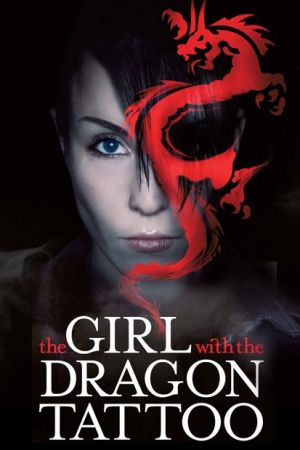 Forty years ago, Harriet Vanger disappeared from a family gathering on the island owned and inhabited by the powerful Vanger clan. Her body was never found, yet her uncle is convinced it was murder and that the killer is a member of his own tightly knit but dysfunctional family. He employs disgraced financial journalist Mikael Blomkvist and the tattooed, ruthless computer hacker Lisbeth Salander to investigate.
When the pair link Harriet's disappearance to a number of grotesque murders from almost forty years ago, they begin to unravel a dark and appalling family history. But the Vanger's are a secretive clan, and Blomkvist and Salander are about to find out just how far they are prepared to go to protect themselves.
Rotten Tomatoes Score:
85%
Genre:
Writer:
Nikolaj Arcel, Rasmus Heisterberg, Stieg Larsson
Directors:
Leads:
Michael Nyqvist, Noomi Rapace, Lena Endre, Peter Haber, Sven-Bertil Taube, Peter Andersson, Ingvar Hirdwall, Marika Lagercrantz, Björn Granath, Ewa Fröling
Music:
Length:
152 minutes
Year:
2009
Country:
Sweden, Denmark, Germany
Language:
Swedish
These pages copyright Union Films, 2001-2023. All views expressed in these pages are those of Union Films, and are not necessarily those of the University Of Southampton, or the Students' Union. All logos and trademarks are property of their respective organisations.
| Privacy Policy | Terms and Conditions. Movie images provided by themoviedb.org