The Outfit
Everyone has something up their sleeve.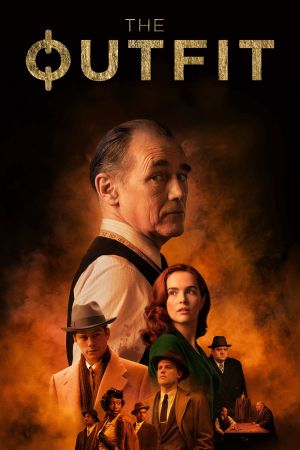 Leonard is an English tailor who used to craft suits on London's world-famous Savile Row. After a personal tragedy, he's ended up in Chicago, operating a small tailor shop in a rough part of town where he makes beautiful clothes for the only people around who can afford them: a family of vicious gangsters.
Genre:
Writer:
Johnathan McClain, Zac Posen, Paddy Eason
Directors:
Leads:
Mark Rylance, Zoey Deutch, Johnny Flynn, Dylan O'Brien, Simon Russell Beale, Nikki Amuka-Bird, Alan Mehdizadeh, Johnathan McClain
Music:
Length:
105 minutes
Year:
2022
Country:
United Kingdom, United States of America
Language:
English
These pages copyright Union Films, 2001-2023. All views expressed in these pages are those of Union Films, and are not necessarily those of the University Of Southampton, or the Students' Union. All logos and trademarks are property of their respective organisations.
| Privacy Policy | Terms and Conditions. Movie images provided by themoviedb.org