Christopher Robin
Don't underestimate the value of doing nothing.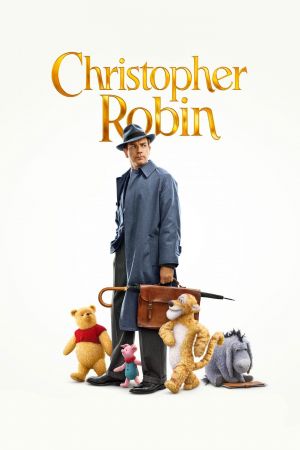 Working-class family man Christopher Robin encounters his childhood friend Winnie-the-Pooh, who helps him to rediscover the joys of life.
Genre:
Animation, Adventure, Comedy, Family
Writer:
Tom McCarthy, Alex Ross Perry, Matthias Koenigswieser
Directors:
Leads:
Ewan McGregor, Hayley Atwell, Jim Cummings, Brad Garrett, Orton O'Brien, Bronte Carmichael, Elsa Minell Solak, Mark Gatiss
Music:
Length:
104 minutes
Year:
2018
Country:
United States of America
Language:
English
These pages copyright Union Films, 2001-2022. All views expressed in these pages are those of Union Films, and are not necessarily those of the University Of Southampton, or the Students' Union. All logos and trademarks are property of their respective organisations.
| Privacy Policy | Terms and Conditions. Movie images provided by themoviedb.org