Evil Dead Rise
Mommy loves you to death.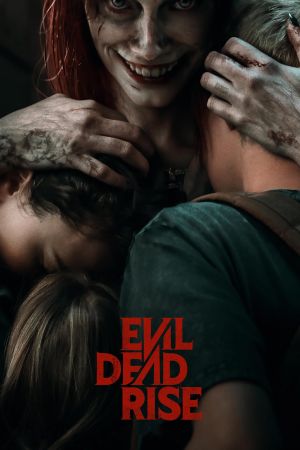 Two sisters find an ancient book that gives birth to bloodthirsty demons that run amok in a Los Angeles apartment building and thrusts them into a primal battle for survival as they face the most nightmarish version of family imaginable.
Genre:
Writer:
Lee Cronin, John Keville, Stuart Thorp
Directors:
Leads:
Lily Sullivan, Alyssa Sutherland, Morgan Davies, Nell Fisher, Gabrielle Echols, Mia Challis, Jayden Daniels, Tai Wano
Music:
Length:
96 minutes
Year:
2023
Country:
Ireland, New Zealand, United States of America
Language:
English
These pages copyright Union Films, 2001-2023. All views expressed in these pages are those of Union Films, and are not necessarily those of the University Of Southampton, or the Students' Union. All logos and trademarks are property of their respective organisations.
| Privacy Policy | Terms and Conditions. Movie images provided by themoviedb.org