Fight Club
How much can you know about yourself if you've never been in a fight?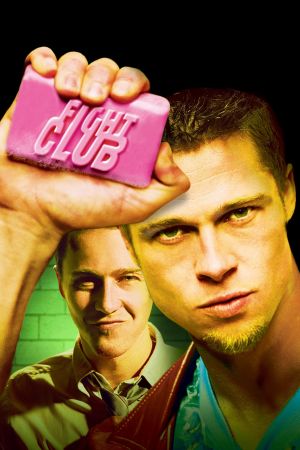 A lonely, isolated thirty-something young professional seeks an escape from his mundane existence with the help of a devious soap salesman. They find their release from the prison of reality through underground fight clubs, where men can be what the world now denies them. Their boxing matches and harmless pranks soon lead to an out-of-control spiral towards oblivion.
Rotten Tomatoes Score:
95%
Genre:
Action, Comedy, Crime, Drama, Thriller
Writer:
Jim Uhls, Jeff Cronenweth, James Haygood
Directors:
David Fincher, Michael Simpson
Leads:
Edward Norton, Brad Pitt, Helena Bonham Carter, Meat Loaf, Zach Grenier, Richmond Arquette, David Andrews, Rachel Singer, Holt McCallany, Eion Bailey
Length:
138 minutes
Year:
1999
Country:
Germany
Language:
en
These pages copyright Union Films, 2001-2023. All views expressed in these pages are those of Union Films, and are not necessarily those of the University Of Southampton, or the Students' Union. All logos and trademarks are property of their respective organisations.
| Privacy Policy | Terms and Conditions. Movie images provided by themoviedb.org