Isle of Dogs
Welcome to the isle of dogs.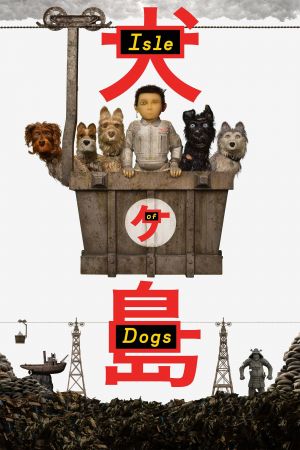 In the future, an outbreak of canine flu leads the mayor of a Japanese city to banish all dogs to an island that's a garbage dump. The outcasts must soon embark on an epic journey when a 12-year-old boy arrives on the island to find his beloved pet.
Genre:
Writer:
Wes Anderson, Wes Anderson, Tim Allen
Directors:
Leads:
Bryan Cranston, Koyu Rankin, Edward Norton, Liev Schreiber, Greta Gerwig, Bill Murray, Bob Balaban, Jeff Goldblum
Music:
Length:
101 minutes
Year:
2018
Country:
Germany, United Kingdom, United States of America
Language:
English, ???
These pages copyright Union Films, 2001-2022. All views expressed in these pages are those of Union Films, and are not necessarily those of the University Of Southampton, or the Students' Union. All logos and trademarks are property of their respective organisations.
| Privacy Policy | Terms and Conditions. Movie images provided by themoviedb.org