Ocean's Eight
Every con has its pros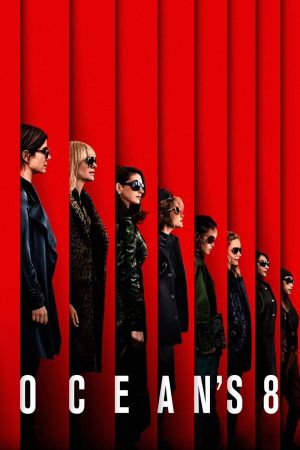 Debbie Ocean, a criminal mastermind, gathers a crew of female thieves to pull off the heist of the century at New York's annual Met Gala.
Genre:
Crime, Comedy, Action, Thriller
Directors:
Leads:
Sandra Bullock, Cate Blanchett, Anne Hathaway, Helena Bonham Carter, Rihanna, Sarah Paulson, Mindy Kaling, Awkwafina
Music:
Length:
111 minutes
Year:
2018
Country:
United States of America
Language:
English
These pages copyright Union Films, 2001-2022. All views expressed in these pages are those of Union Films, and are not necessarily those of the University Of Southampton, or the Students' Union. All logos and trademarks are property of their respective organisations.
| Privacy Policy | Terms and Conditions. Movie images provided by themoviedb.org