Saw X
Witness the return of Jigsaw.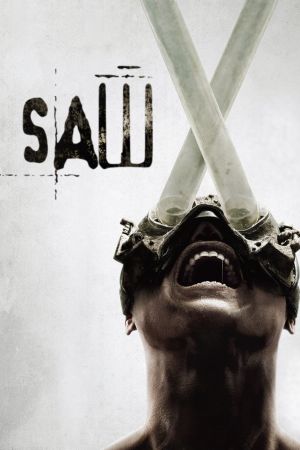 Between the events of 'Saw' and 'Saw II', a sick and desperate John Kramer travels to Mexico for a risky and experimental medical procedure in hopes of a miracle cure for his cancer, only to discover the entire operation is a scam to defraud the most vulnerable. Armed with a newfound purpose, the infamous serial killer returns to his work, turning the tables on the con artists in his signature visceral way through devious, deranged, and ingenious traps.
Genre:
Writer:
Josh Stolberg, Anthony R. Stabley, Todd Rex
Directors:
Kevin Greutert, Kevin Greutert
Leads:
Tobin Bell, Shawnee Smith, Synnøve Macody Lund, Renata Vaca, Paulette Hernández, Octavio Hinojosa Martínez, Steven Brand, Michael Beach
Length:
118 minutes
Year:
2023
Country:
United States of America
Language:
English
These pages copyright Union Films, 2001-2023. All views expressed in these pages are those of Union Films, and are not necessarily those of the University Of Southampton, or the Students' Union. All logos and trademarks are property of their respective organisations.
| Privacy Policy | Terms and Conditions. Movie images provided by themoviedb.org