The Hunger Games: Mockingjay - Part 1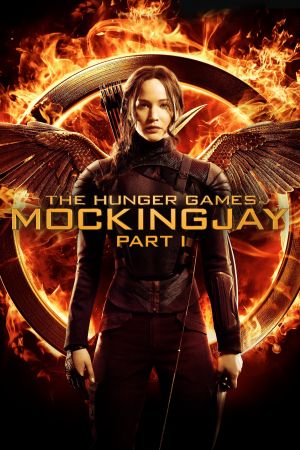 Katniss Everdeen is back! She has shattered the Hunger Games forever and now has to reluctantly become the symbol of a mass rebellion against the autocratic Capitol. Under the leadership of President Coin and the advice of her trusted friends, Katniss must spread her wings as she fights to save Peeta and a nation moved by her courage.
Rotten Tomatoes Score:
75%
Genre:
Adventure, Science Fiction, Thriller
Directors:
Francis Lawrence, Danny Strong
Leads:
Jennifer Lawrence, Josh Hutcherson, Liam Hemsworth, Woody Harrelson, Robert Knepper, Sam Claflin, Julianne Moore, Lily Rabe, Evan Ross, Philip Seymour Hoffman
Length:
125 minutes
Year:
2014
Country:
United States of America
Language:
English
These pages copyright Union Films, 2001-2022. All views expressed in these pages are those of Union Films, and are not necessarily those of the University Of Southampton, or the Students' Union. All logos and trademarks are property of their respective organisations.
| Privacy Policy | Terms and Conditions. Movie images provided by themoviedb.org