The Rocky Horror Picture Show
A different set of jaws.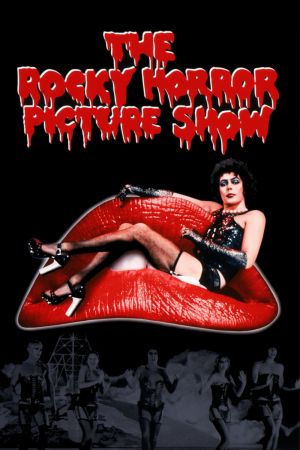 Sweethearts Brad and Janet, stuck with a flat tire during a storm, discover the eerie mansion of Dr. Frank-N-Furter, a transvestite scientist. As their innocence is lost, Brad and Janet meet a houseful of wild characters, including a rocking biker and a creepy butler. Through elaborate dances and rock songs, Frank-N-Furter unveils his latest creation: a muscular man named 'Rocky'.
Genre:
Comedy, Science Fiction, Fantasy, Horror
Directors:
Leads:
Tim Curry, Susan Sarandon, Barry Bostwick, Richard O'Brien, Patricia Quinn, Nell Campbell, Jonathan Adams, Peter Hinwood
Music:
Length:
100 minutes
Year:
1975
Country:
United Kingdom, United States of America
Language:
English
These pages copyright Union Films, 2001-2022. All views expressed in these pages are those of Union Films, and are not necessarily those of the University Of Southampton, or the Students' Union. All logos and trademarks are property of their respective organisations.
| Privacy Policy | Terms and Conditions. Movie images provided by themoviedb.org