Thor: Love and Thunder
The one is not the only.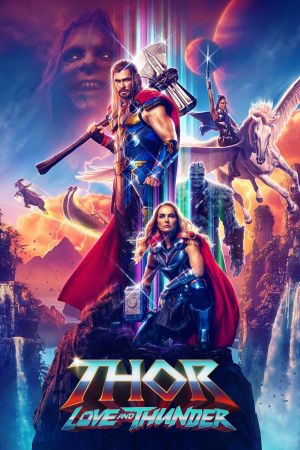 After his retirement is interrupted by Gorr the God Butcher, a galactic killer who seeks the extinction of the gods, Thor Odinson enlists the help of King Valkyrie, Korg, and ex-girlfriend Jane Foster, who now wields Mjolnir as the Mighty Thor. Together they embark upon a harrowing cosmic adventure to uncover the mystery of the God Butcher's vengeance and stop him before it's too late.
These pages copyright Union Films, 2001-2022. All views expressed in these pages are those of Union Films, and are not necessarily those of the University Of Southampton, or the Students' Union. All logos and trademarks are property of their respective organisations.
| Privacy Policy | Terms and Conditions. Movie images provided by themoviedb.org