Ant-Man and the Wasp
Real Heroes. Not Actual Size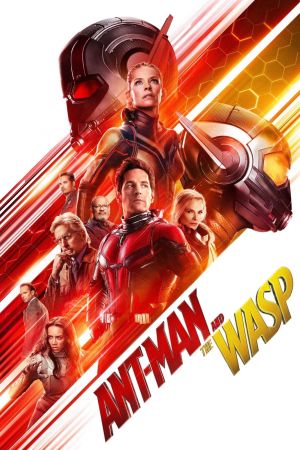 As Scott Lang awaits expiration of his term of house detention, Hope van Dyne and Dr. Hank Pym involve him in a scheme to rescue Mrs. van Dyne from the micro-universe into which she has fallen, while two groups of schemers converge on them with intentions of stealing Dr. Pym's inventions.
Genre:
Action, Adventure, Fantasy, Comedy, Science Fiction
Directors:
Leads:
Paul Rudd, Evangeline Lilly, Hannah John-Kamen, Michael Peña, Michael Douglas, Michelle Pfeiffer, Laurence Fishburne, Walton Goggins
Music:
Length:
118 minutes
Year:
2018
Country:
United States of America
Language:
English
These pages copyright Union Films, 2001-2022. All views expressed in these pages are those of Union Films, and are not necessarily those of the University Of Southampton, or the Students' Union. All logos and trademarks are property of their respective organisations.
| Privacy Policy | Terms and Conditions. Movie images provided by themoviedb.org