Black Widow
Her world. Her secrets. Her legacy.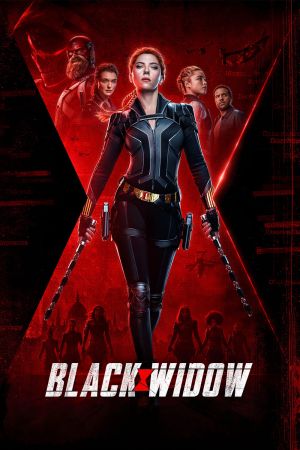 Natasha Romanoff, also known as Black Widow, confronts the darker parts of her ledger when a dangerous conspiracy with ties to her past arises. Pursued by a force that will stop at nothing to bring her down, Natasha must deal with her history as a spy and the broken relationships left in her wake long before she became an Avenger.
Genre:
Action, Adventure, Thriller, Science Fiction
Directors:
Leads:
Scarlett Johansson, Florence Pugh, Rachel Weisz, David Harbour, Ray Winstone, Olga Kurylenko, Ever Anderson, Violet McGraw
Music:
Length:
134 minutes
Year:
2021
Country:
United States of America
Language:
English, Pусский
These pages copyright Union Films, 2001-2023. All views expressed in these pages are those of Union Films, and are not necessarily those of the University Of Southampton, or the Students' Union. All logos and trademarks are property of their respective organisations.
| Privacy Policy | Terms and Conditions. Movie images provided by themoviedb.org