Dune
Beyond fear, destiny awaits.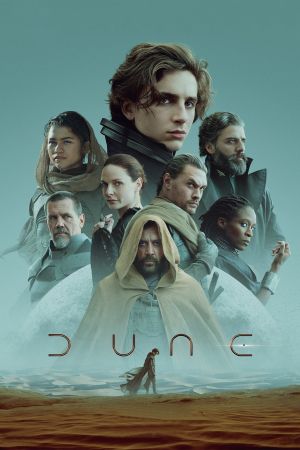 Paul Atreides, a brilliant and gifted young man born into a great destiny beyond his understanding, must travel to the most dangerous planet in the universe to ensure the future of his family and his people. As malevolent forces explode into conflict over the planet's exclusive supply of the most precious resource in existence-a commodity capable of unlocking humanity's greatest potential-only those who can conquer their fear will survive.
Genre:
Action, Adventure, Science Fiction
Directors:
Denis Villeneuve, Denis Villeneuve
Leads:
Timothée Chalamet, Rebecca Ferguson, Oscar Isaac, Zendaya, Jason Momoa, Stellan Skarsgård, Stephen McKinley Henderson, Josh Brolin
Music:
Length:
155 minutes
Year:
2021
Country:
Canada, United States of America
Language:
العربية, 普通话, English
These pages copyright Union Films, 2001-2022. All views expressed in these pages are those of Union Films, and are not necessarily those of the University Of Southampton, or the Students' Union. All logos and trademarks are property of their respective organisations.
| Privacy Policy | Terms and Conditions. Movie images provided by themoviedb.org