Johnny English Strikes Again
Intelligence is a deadly tool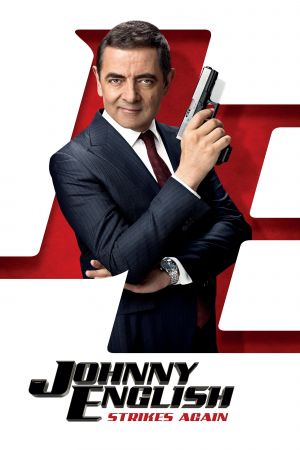 Disaster strikes when a criminal mastermind reveals the identities of all active undercover agents in Britain. The secret service can now rely on only one man—Johnny English. Currently teaching at a minor prep school, Johnny springs back into action to find the mysterious hacker. For this mission to succeed, he'll need all of his skills—what few he has—as the man with yesterday's analogue methods faces off against tomorrow's digital technology.
Genre:
Adventure, Family, Action, Comedy
Directors:
David Kerr, Florian Hoffmeister
Leads:
Rowan Atkinson, Olga Kurylenko, Jake Lacy, Ben Miller, Emma Thompson, Miranda Hennessy, David Mumeni, Samantha Russell
Music:
Length:
87 minutes
Year:
2018
Country:
United Kingdom
Language:
English
These pages copyright Union Films, 2001-2022. All views expressed in these pages are those of Union Films, and are not necessarily those of the University Of Southampton, or the Students' Union. All logos and trademarks are property of their respective organisations.
| Privacy Policy | Terms and Conditions. Movie images provided by themoviedb.org