Jumanji: Welcome to the Jungle
The game has evolved.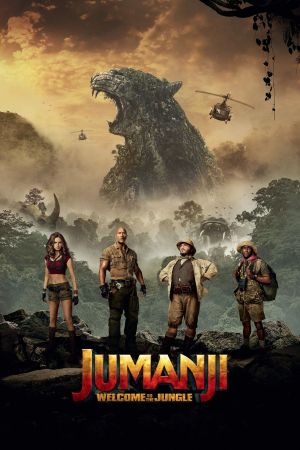 The tables are turned as four teenagers are sucked into Jumanji's world - pitted against rhinos, black mambas and an endless variety of jungle traps and puzzles. To survive, they'll play as characters from the game.
Genre:
Action, Adventure, Comedy, Family
Directors:
Leads:
Dwayne Johnson, Jack Black, Kevin Hart, Karen Gillan, Nick Jonas, Bobby Cannavale, Rhys Darby, William Tokarsky
Music:
Length:
119 minutes
Year:
2017
Country:
United States of America
Language:
English
These pages copyright Union Films, 2001-2023. All views expressed in these pages are those of Union Films, and are not necessarily those of the University Of Southampton, or the Students' Union. All logos and trademarks are property of their respective organisations.
| Privacy Policy | Terms and Conditions. Movie images provided by themoviedb.org