Jupiter Ascending
Expand your universe.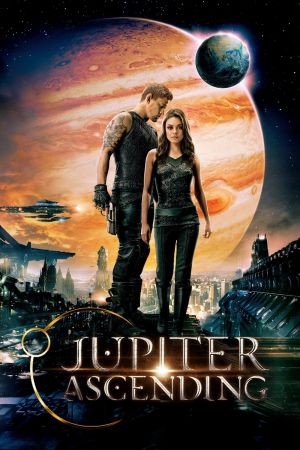 In a universe where human genetic material is the most precious commodity, an impoverished young Earth woman becomes the key to strategic maneuvers and internal strife within a powerful dynasty.
Rotten Tomatoes Score:
46%
Genre:
Action, Adventure, Fantasy, Science Fiction
Directors:
Lana Wachowski, Andy Wachowski
Leads:
Channing Tatum, Mila Kunis, Eddie Redmayne, Tuppence Middleton, Sean Bean, Douglas Booth, Jo Osmond, Terry Gilliam, Doona Bae, Vanessa Kirby
Music:
Length:
125 minutes
Year:
2015
Country:
United States of America
Language:
English
These pages copyright Union Films, 2001-2022. All views expressed in these pages are those of Union Films, and are not necessarily those of the University Of Southampton, or the Students' Union. All logos and trademarks are property of their respective organisations.
| Privacy Policy | Terms and Conditions. Movie images provided by themoviedb.org