Kingsman: The Secret Service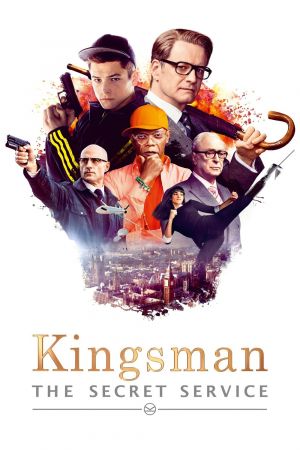 The Secret Service tells the story of a super-secret spy organization that recruits an unrefined but promising street kid into the agency's ultra-competitive training program just as a global threat emerges from a twisted tech genius.
Rotten Tomatoes Score:
100%
Genre:
Action, Adventure, Comedy, Crime
Directors:
Leads:
Taron Egerton, Colin Firth, Samuel L Jackson, Michael Caine, Mark Strong, Sofia Boutella, Sophie Cookson, Jack Davenport, Mark Hamill, Geoff Bell
Music:
Length:
0 minutes
Year:
2015
Country:
United Kingdom, United States of America
Language:
English
These pages copyright Union Films, 2001-2022. All views expressed in these pages are those of Union Films, and are not necessarily those of the University Of Southampton, or the Students' Union. All logos and trademarks are property of their respective organisations.
| Privacy Policy | Terms and Conditions. Movie images provided by themoviedb.org