Mission: Impossible - Fallout
Some Missions Are Not A Choice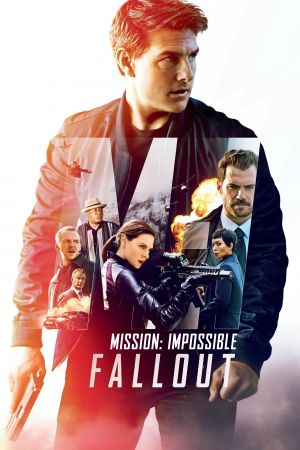 When an IMF mission ends badly, the world is faced with dire consequences. As Ethan Hunt takes it upon himself to fulfill his original briefing, the CIA begin to question his loyalty and his motives. The IMF team find themselves in a race against time, hunted by assassins while trying to prevent a global catastrophe.
Genre:
Writer:
Bruce Geller, Eddie Hamilton, Raphaël Benoliel
Directors:
Christopher McQuarrie, Christopher McQuarrie
Leads:
Tom Cruise, Henry Cavill, Ving Rhames, Simon Pegg, Rebecca Ferguson, Sean Harris, Angela Bassett, Michelle Monaghan
Music:
Length:
147 minutes
Year:
2018
Country:
United States of America
Language:
English
These pages copyright Union Films, 2001-2023. All views expressed in these pages are those of Union Films, and are not necessarily those of the University Of Southampton, or the Students' Union. All logos and trademarks are property of their respective organisations.
| Privacy Policy | Terms and Conditions. Movie images provided by themoviedb.org