Ready Player One
A better reality awaits.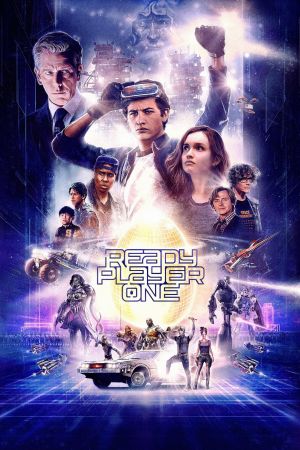 When the creator of a popular video game system dies, a virtual contest is created to compete for his fortune.
Genre:
Adventure, Science Fiction, Action
Directors:
Steven Spielberg, Ernest Cline
Leads:
Tye Sheridan, Olivia Cooke, Lena Waithe, Ben Mendelsohn, T.J. Miller, Simon Pegg, Mark Rylance, Philip Zhao
Music:
Length:
140 minutes
Year:
2018
Country:
United States of America
Language:
English
These pages copyright Union Films, 2001-2022. All views expressed in these pages are those of Union Films, and are not necessarily those of the University Of Southampton, or the Students' Union. All logos and trademarks are property of their respective organisations.
| Privacy Policy | Terms and Conditions. Movie images provided by themoviedb.org