Sherlock Holmes
Nothing Escapes Him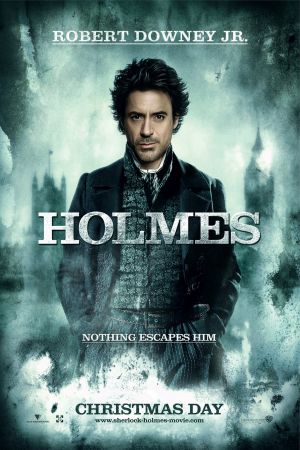 Sir Arthur Conan Doyle's famous super-sleuth, Sherlock Holmes, gets an update with this adaptation of Lionel Wigram's comic book series by writer/director Guy Ritchie (RocknRolla) starring Robert Downey Jr. as the titular detective, with Jude Law stepping into the shoes of his sidekick, Dr. Watson. Heading up the rest of the cast are RocknRolla's Mark Strong as the film's villain, Blackwood, and Rachel McAdams portraying the love interest, Irene Adler.
Rotten Tomatoes Score:
81%
Genre:
Action, Adventure, Crime, Drama, Mystery, Thriller
Writer:
Michael Robert Johnson, Anthony Peckham, Simon Kinberg
Directors:
Leads:
Robert Downey Junior, Jude Law, Rachel McAdams, Mark Strong, Eddie Marsan, Robert Maillet, Geraldine James, Kelly Reilly, William Houston, Hans Matheson
Music:
Length:
128 minutes
Year:
2009
Country:
UK, Australia, USA
Language:
English
These pages copyright Union Films, 2001-2022. All views expressed in these pages are those of Union Films, and are not necessarily those of the University Of Southampton, or the Students' Union. All logos and trademarks are property of their respective organisations.
| Privacy Policy | Terms and Conditions. Movie images provided by themoviedb.org