Spider-Man: No Way Home (Extended Cut)
The Multiverse unleashed.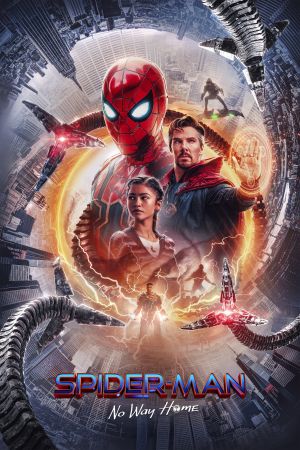 Peter Parker is unmasked and no longer able to separate his normal life from the high-stakes of being a super-hero. When he asks for help from Doctor Strange the stakes become even more dangerous, forcing him to discover what it truly means to be Spider-Man.
Genre:
Action, Adventure, Science Fiction
Writer:
Chris McKenna, Luke Scott, Erik Sommers
Directors:
Leads:
Tom Holland, Zendaya, Benedict Cumberbatch, Jacob Batalon, Jon Favreau, Jamie Foxx, Willem Dafoe, Alfred Molina
Music:
Length:
148 minutes
Year:
2021
Country:
United States of America
Language:
English,
These pages copyright Union Films, 2001-2022. All views expressed in these pages are those of Union Films, and are not necessarily those of the University Of Southampton, or the Students' Union. All logos and trademarks are property of their respective organisations.
| Privacy Policy | Terms and Conditions. Movie images provided by themoviedb.org