The Dark Tower
There are other worlds than these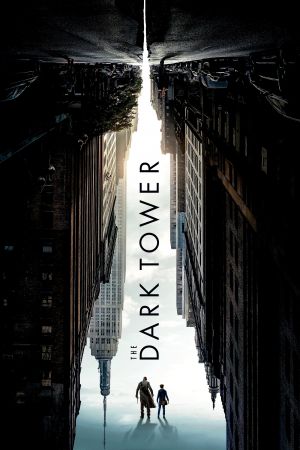 The last Gunslinger, Roland Deschain, has been locked in an eternal battle with Walter O'Dim, also known as the Man in Black, determined to prevent him from toppling the Dark Tower, which holds the universe together. With the fate of the worlds at stake, good and evil will collide in the ultimate battle as only Roland can defend the Tower from the Man in Black.
Genre:
Action, Western, Science Fiction, Fantasy, Horror
Directors:
Leads:
Idris Elba, Matthew McConaughey, Abbey Lee, Katheryn Winnick, Jackie Earle Haley, Tom Taylor, Dennis Haysbert, Alex McGregor
Music:
Length:
95 minutes
Year:
2017
Country:
South Africa, United States of America
Language:
English
These pages copyright Union Films, 2001-2022. All views expressed in these pages are those of Union Films, and are not necessarily those of the University Of Southampton, or the Students' Union. All logos and trademarks are property of their respective organisations.
| Privacy Policy | Terms and Conditions. Movie images provided by themoviedb.org