The First Purge
A Nation Reborn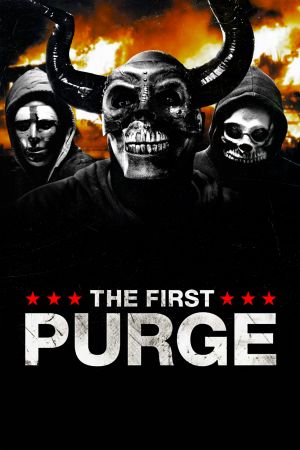 To push the crime rate below one percent for the rest of the year, the New Founding Fathers of America test a sociological theory that vents aggression for one night in one isolated community. But when the violence of oppressors meets the rage of the others, the contagion will explode from the trial-city borders and spread across the nation.
Genre:
Action, Science Fiction, Thriller, Horror
Writer:
James DeMonaco, Brittany Petros, Michael Bay
Directors:
Leads:
Y'lan Noel, Lex Scott Davis, Joivan Wade, Mugga, Lauren Vélez, Marisa Tomei, Christian Robinson, Kristen Solis
Music:
Length:
97 minutes
Year:
2018
Country:
United States of America
Language:
English
These pages copyright Union Films, 2001-2022. All views expressed in these pages are those of Union Films, and are not necessarily those of the University Of Southampton, or the Students' Union. All logos and trademarks are property of their respective organisations.
| Privacy Policy | Terms and Conditions. Movie images provided by themoviedb.org