Valerian and the City of a Thousand Planets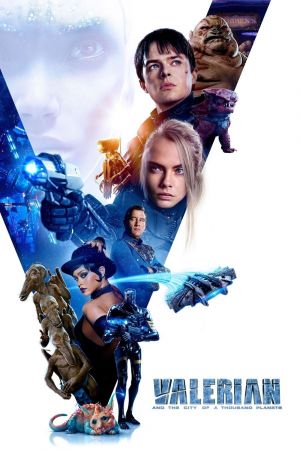 In the 28th century, Valerian and Laureline are special operatives charged with keeping order throughout the human territories. On assignment from the Minister of Defense, the two undertake a mission to Alpha, an ever-expanding metropolis where species from across the universe have converged over centuries to share knowledge, intelligence, and cultures. At the center of Alpha is a mysterious dark force which threatens the peaceful existence of the City of a Thousand Planets, and Valerian and Laureline must race to identify the menace and safeguard not just Alpha, but the future of the universe.
Genre:
Adventure, Science Fiction, Action
Writer:
Luc Besson, Luc Besson, Pierre Christin
Directors:
Leads:
Dane DeHaan, Cara Delevingne, Clive Owen, Rihanna, Ethan Hawke, Herbie Hancock, Kris Wu, Rutger Hauer
Music:
Length:
137 minutes
Year:
2017
Country:
France
Language:
English
These pages copyright Union Films, 2001-2022. All views expressed in these pages are those of Union Films, and are not necessarily those of the University Of Southampton, or the Students' Union. All logos and trademarks are property of their respective organisations.
| Privacy Policy | Terms and Conditions. Movie images provided by themoviedb.org